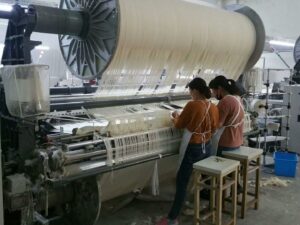 Covenant Tex Co.,Ltd is a dedicated private label terry towels manufacturer, supplier in China, specialize in supply of 100% cotton and microfiber custom made bath towels, beach towels, hand towels, washcloth, bath mats, golf towels, gym towels, hooded towels and bathrobes etc.
We are serious about quality and timing, and understand that only prosperous customer's business can benefit our business.
We supply custom made terry towels and bathrobes, prospects propose ideas, we offer practicable suggestions, and provide sample for reference. Private label towels, custom made towels prevail now, because of various demands.
We wholesale fantastic commercial towels to hospitality business, such as hotels, Vocation rentals, Bed and breakfasts, Massages and Spars etc. at competitive price.
Covenant Tex started its business since 2000, and distribute our towels and bathrobes worldwide, especially to South Korea, Japan, United States of America, Australia, Germany, France etc.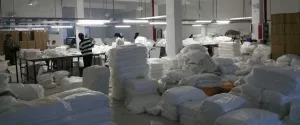 In order to assure the quality always at top and stable we well equipped with new advanced terry looms, such as air-jet terry looms and high-speed rapier terry looms, annual output reaches 900 ton, likes production of 900gram bath towels 1000,000pieces.
Hand Towels
We manufacture and supply various hand towels made of 100% cotton and Microfiber, and hand towel with grommet and clips or carabiner.

Hotel towels