Covenant Tex is a leading commercial cotton terry towel manufacturer, wholesaler and supplier from China, specialize in supplying high quality cotton towels for hospitality industries. This towel manufacturer providing 100% cotton premium commercial towels for hospitality business, such as laundry business, hotel towels, commercial towels for spas, beauty salon, massage parlor, bath towels, hand towels, washcloth, bath mats and bathrobes, and golf towels, beach towels, gym towels and hooded towels etc.
OEM is one of our important business, and ODM. Prospects present us ideas, we offer practicable suggestions. Private label towels or custom made towels are the main products. For regular stock towels, we are towel wholesaler too.
Custom made cotton towel manufacturer always meet the most tricky paradox of custom-made towels is MOQ(Minimum Order Quantity), especially with regard to yarn-dyed jacquard towels, with woven logo custom-made towels. The start-up cost is always fixed, and bigger quantity means each unit can share lesser cost.
We supply both yarn-dyed jacquard towels and solid color jacquard towels. The former features vivid patterns and smooth surface, beat embroidery and imprint towels on touch and durability. The latter features the logo or pattern in relief, looks like the patterns are embossed.
The yarn-dyed jacquard require much bigger MOQ than solid color jacquard, usually not less than 1000kg, and the latter need only 400kg for one optional color.
We are a custom cotton beach towels manufacturer too, supply especially reactive printed cotton terry velour beach towels, in round or rectangular shape. Besides, we supply disposable slippers for guest at very competitive price.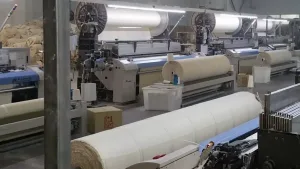 Our customers mainly are wholesalers, retailers, distributors and hospitality businesses.
We believe customers are always first, to meet their requirements and needs at lowest cost is what we fight for.
Featured Products